Welcome to My Miller Home
My Miller Home is a new personalised app and website created just for you.
Once you register online with Miller Homes you can save your favourite homes and developments in My Miller Home along with managing the communications your receive from us so you are the first to hear about our new homes and offers. You can also complete an Online Reservation when you find the perfect home for you.
Register now to take full advantage of My Miller Home.
Even more once you reserve.
When you reserve your Miller home, you'll naturally be very excited and looking forward to the day you move in. My Miller Home will let you know what needs to happen before that big day. But it also offers you a lot more by keeping you up to date on the progress of your new home and all the key information your might need to know. You can do this through our website or app.
Here are just some of the features you'll enjoy when using My Miller Home when you've reserved:
Regular updates on the build progress of your new home
The chance to receive emails and free text messages with updates on your home
An explanation of the stages involved in your new property purchase and what to expect next
Records of all the meetings you have about your home and key information
View and select options and extras for your new home online
Helpful information and advice about your new home
Download the My Miller Home app now or login to take advantage of these features.

The excitement starts here.
*Apple, the Apple logo, iPhone, and iPad are trademarks of Apple Inc., registered in the U.S. and other countries and regions. App Store is a service mark of Apple Inc.
†Google Play and the Google Play logo are trademarks of Google LLC.
Register for My Miller Home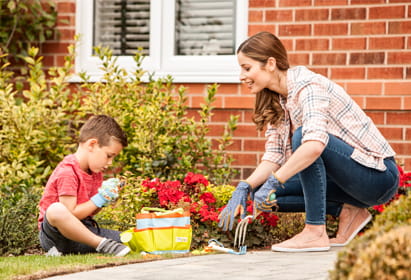 Be the first to know when new homes are available for sale, manage your appointments and save your favourite homes and developments.
Register now
Reserved your new home?
Login to My Miller Home for regular updates on the progress of your home and purchase.
Get Started
Be first to know! Register or login now so you don't miss out on priority email alerts, exclusive offers and more!
Save your favourite homes and developments
Plus, Reserve your new home online